Wajax Is Your Cox Powertrain Distributor Across Canada
Cox Powertrain has revolutionized outboard motors with the CXO300 Diesel Outboard. These diesel outboard motors were designed by engineers with a background in the auto racing industry, combining the very best of the automotive world with top-tier tech from the marine industry. They're high-powered, fuel-efficient, and reliable. They're the next generation of outboard motors.
At Wajax, we pride ourselves on offering the very best equipment for your industry, which is why we're happy to be a distributor of a best-in-class diesel outboard motor like the CXO300. We're also ready and equipped to supply you with top-level service and parts inventory to ensure your experience with the CXO300 is nothing but smooth sailing.
---
Diesel Fuel Efficiency Meets Outboard Power For The Ultimate Marine Engine.
CXO300
Considering the lifespan of a gasoline outboard is a mere 1500 hours, it's no wonder more people are looking for the benefits of a diesel engine like the CXO300. Besides the reliable, proven diesel V8 technology, the lifespan of a diesel engine under the same conditions clocks in at around 5000 hours — sometimes more.
The CXO300 is a versatile 300hp diesel outboard motor that can be used for an impressively wide variety of marine applications, from pleasure crafts to commercial expeditions. With second-to-none reliability and fuel efficiency, you know your CXO300 will get you there safely.
Features
Uses 25% less fuel than a 300hp gasoline outboard.
Impressive 479 lb/ft of torque.
Service life is 3x longer than a standard gasoline outboard.
Covered by a 5-year recreational warranty.
Covered by an 18-month commercial warranty.
Environmentally-friendly option with EPA Tier 3, RCD II and IMO Tier II certifications.
Perfect For
Fishing: Better fuel efficiency means longer-range fishing trips.
Passenger Boats: Longer service life means more journeys and more revenue.
Fire & Rescue: High-performance V8 engine means faster acceleration.
Workboats: Commercial rating and Wajax service mean less downtime.
Pilot Boats: Lower Co2 emissions mean a smaller carbon footprint, no matter how many trips you take.
Want to know more? Download The CXO300 Brochure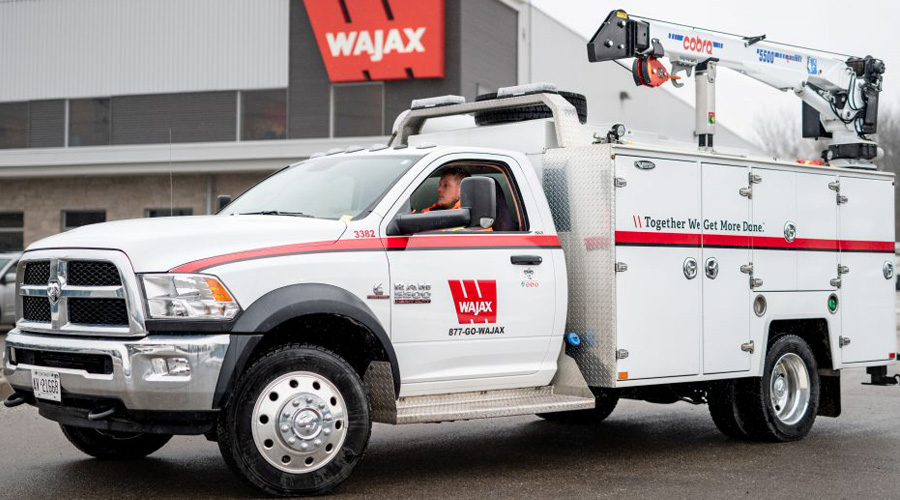 Revolutionary Engines Require Reliable Service
At Wajax, we pride ourselves on our service: whatever you need, wherever you need it, whenever you need it. Our Marine Division are experts in commercial marine diesel engines, equipped to provide solutions for everything from engineering to preventative maintenance to parts. Our entire team works to make sure you never feel lost at sea.
What You Can Expect From Wajax's Marine Service
Marine Engine Parts Solutions
Oil & Lubricant Programs
Filtration Programs
Inspection Programs
Service & Repair Centers
Engineered Solutions
Installation & Start-Up
Custom Reports (Cost of Ownership)
Fleet Maintenance
Preventative Maintenance Solutions
Inspections
---