Need Autocar Truck Parts And Service? Just Call Wajax.
Autocar has been leading the truck industry since 1897 with their innovative Cab-Over-Engine design. These trucks are custom engineered to your application, whether that's refuse, recycling, construction, or concrete, so you don't have to deal with a generic stock truck ill-suited for your job. Designed from the wheels up to ensure safety, productivity, and efficiency, Autocar Trucks can handle whatever you throw at them.
As a leader in our own industry, Wajax is exceptionally happy to be an Autocar truck parts dealer, with several locations across the country to serve you better. With select locations in Sudbury, Dorval, and Ottawa, as well as a distribution centre in Toronto, we have several ways to get you the Autocar parts you need.
Beyond parts, we're also happy to provide Autocar service. At Wajax, we take pride in our service solutions, prioritizing quality workmanship, timely completion, and an impeccable safety record to bring you the right service solutions at the right time.
---
Wajax Service For Autocar Trucks
TRUCK SERVICES
Our knowledgeable service technicians know On-Highway Service and maintenance requirements inside and out. We have the service centres, facilities, warehouses, and quality components needed to service Autocar Trucks through our Canada-wide service network. Whether you're looking to service your hydraulics, engine, transmission, or just require general maintenance, our teams are happy to help. Autocar-quality trucks and Wajax-quality service? That's an unbeatable combination.
Services offered by Wajax for Autocar Trucks
Remanufactured Component Programs
On Highway Truck Parts Programs
Hydraulic Hose Offerings
Tiered Engine Rebuild Solutions
Oil & Lubricant Programs
Filtration Programs
Inspection Programs
Service & Repair Centres
Engineered Solutions
Installation & Start-Up
Custom Reports (Cost of Ownership)
Fleet Maintenance
Preventative Maintenance Solutions
Inspections
OFFERING PARTS AND SERVICE FOR AUTOCAR TRUCKS
Our parts and service offerings cover two products within Autocar's Truck product line.
ACXWhen you need to think big, the ACX is the truck for you. Boasting the biggest cab in the business, the ACX makes it easy to work long days with more comfort. The ACX can be custom-engineered for a range of applications, so you know you'll get the right components to get the job done — and done right.
Vocations
Refuse and recycling
Aircraft support
Military support
Construction and concrete
Road maintenance
ACMDThe ACMD is classic Autocar toughness in a Class 7/Class 8 truck. With enough space in the cab for a three-person crew but enough maneuverability for busy streets, the ACMD is a best-of-all-worlds truck for a range of vocational applications
Vocations
Refuse + recycling
Aircraft support
Road maintenance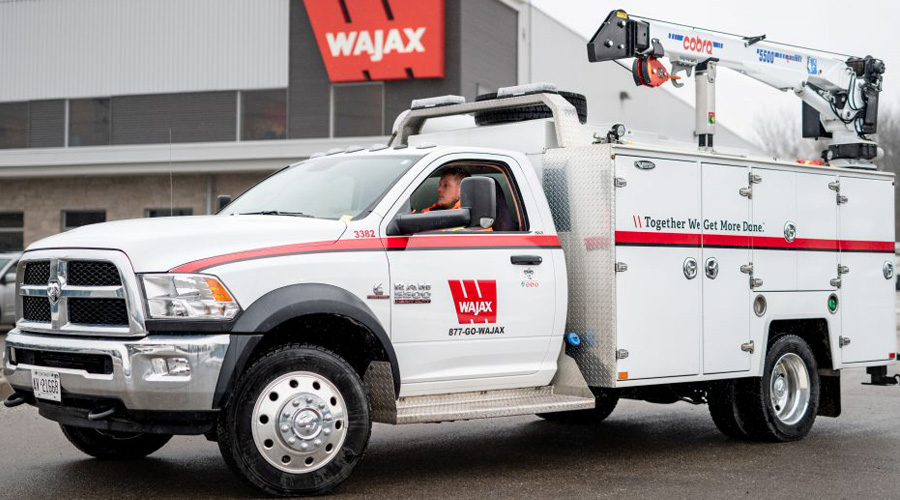 Your Canadian Distributor Of Autocar Truck Parts
Need Autocar parts? Wajax has you covered. Whether you require interior or exterior parts, lighting or audio and electronic parts, parts for wheels and tires, or general semi-truck parts, our solutions experts will get what you need to get back to work.