Whether you need to transport people, cargo, or equipment, Columbia's electric utility vehicle solutions can help you move more, faster, and for longer. Maximize your staff's time and fulfill your specific transport need quietly and energy-efficiently. Electric vehicles do not produce exhaust, making them a safer choice for indoor use. They're also less costly to run, as electricity costs are typically lower than gas costs. With reliable batteries that provide a huge range, Columbia electric vehicles are a wise choice.
At Wajax, we pride ourselves on offering the most reliable, versatile equipment for your needs. As the sole Columbia distributor in Canada, we can guide you to choose the best commercial vehicle for you, with the right optional features to make work more efficient and safer. In addition, we provide parts and service to keep your utility vehicle running well as an asset to your operation.
---
High Capacity, Strong Towing Power, and Wide Range Mean You Don't Have to Sacrifice
Designed with a superior understanding of real-world applications, each vehicle in Columbia's fleet is well-tailored to offer the best balance of capacity, towing and range. The result is that you boost productivity across your operation, whether you need to get staff to their destination faster or tow heavy equipment even through narrow aisles.
Keeping Your Utility Vehicle Running Well
At Wajax, our team has the expertise to service your Columbia electric utility carts to maintain their top performance and ensure you get a full-service life from them. Whether you're in a tough environment and need regular service, or just the occasional part replacement, our team can help.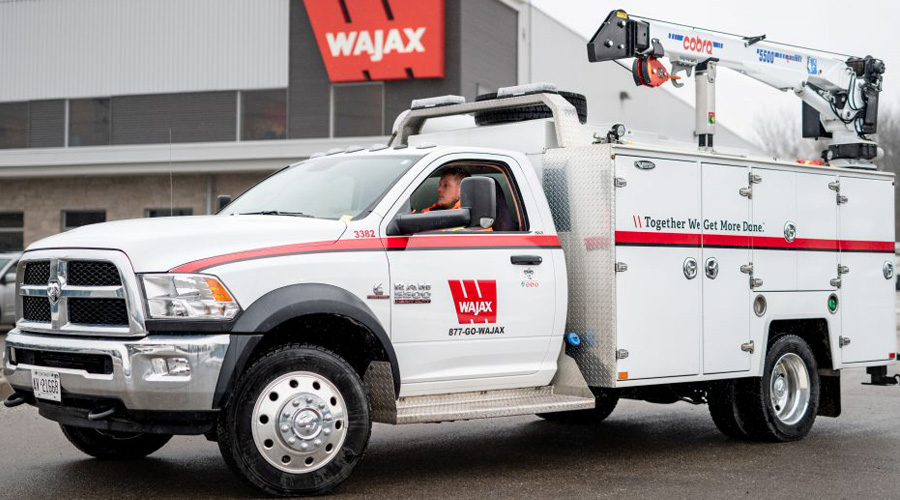 What You Can Expect from Wajax's Service
Wajax offers a diverse range of services so that you get the right solutions for your equipment and application. With a network of 4000+ suppliers and partners worldwide, we are uniquely positioned to fulfill your needs. Our trained service technicians are available 24/7, 365 days a year. Choose us for all of your service needs, including technical support, service and parts.