Wajax is Your Exclusive HY-SPEC Hydraulic Distributor Across Canada
HY-SPEC Hydraulic has a global reputation for cost-effective hydraulic components that you need for hydraulic equipment repairs or custom machinery. Every part is the product of in-house engineering to high specifications. You can trust HY-SPEC Hydraulic to keep your job digging, moving, hauling, lifting, or shaping more productive. Any organization that runs hydraulic equipment for mining, forestry, material handling or other industries can benefit from HY-SPEC Hydraulic parts.
Wajax is committed to offering the key hydraulic parts you need for all your equipment. You can get HY-SPEC Hydraulic AC/DC power packs, gear pumps, motors, hydraulic cylinders, industrial hydraulic valves, and mobile directional control valves from our expert staff.
Find Your Nearest Wajax Location
---
Discover the Advantage of Hydraulic Parts with High-Quality Standards at Affordable Rates
Your equipment requires high-quality parts, and HY-SPEC Hydraulic can meet the demands of the job. With great durability and longevity, these parts will also help keep your equipment running smoother, longer.
HY-SPEC Hydraulic offers every part that you need to make your hydraulic equipment, from tractors, snowplows, and forklifts to log splitters and trailers, run better and more efficiently, boosting productivity for your whole operation. Trust HY-SPEC for the parts that keep your equipment running, such as AC/DC power packs.
We carry a wide range of hydraulic valves for pressure, flow, and directional control, so you have every valve needed to run your machinery. Not a brand that overlooks the details, HY-SPEC Hydraulic has carefully engineered hydraulic accessories that you can use to ensure performance and longevity. Look through our selection of pump adapters, filter heads and elements, quick couplers, and more on your own or ask a Wajax expert to guide you.
In-house engineering department
HY-SPEC's in-house engineering department has exacting standards for every part that the company produces, which ensures you get the quality and reliability you're looking for. Make your existing hydraulic equipment more efficient and powerful or rely on Wajax's expertise to help you create a new hydraulic system.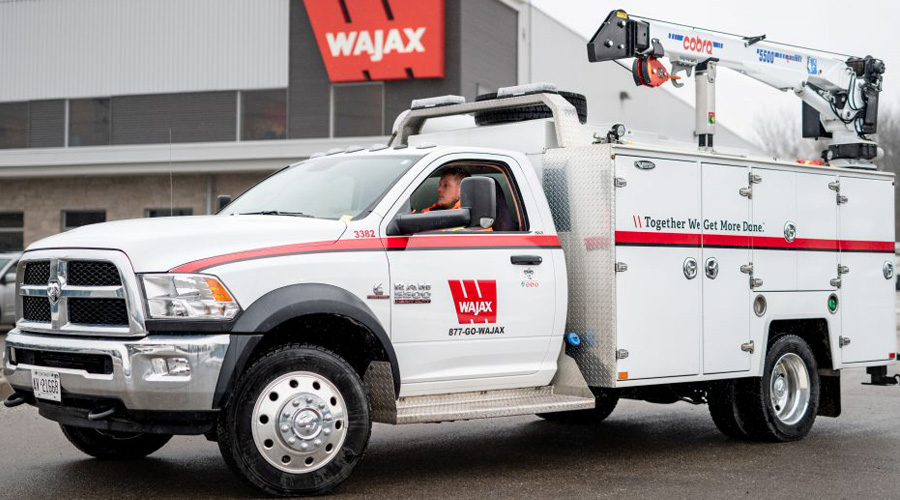 Your Service Partner
Wajax's dedicated staff will help you handle all of your service issues to work more efficiently. Our trained service technicians are available to you whenever you need them, 24/7, 365 days a year. With a network of 4000+ suppliers and partners worldwide, we deliver built-to-order solutions and the perfect solve for your unique situation. Trust us for technical support, service and parts.