With a history spanning over 130 years, Kubota products come with a legacy you can trust. A world-leading manufacturer of engines and generators, Kubota is known for proven reliability. Beyond that, they also have a commitment to sustainability, producing clean performing engines that will benefit both your site and society at large. Rest assured that your Kubota engine and Kubota generator will get the job done cleanly and conscientiously.
Wajax is proud to be Quebec's authorized distributor of Kubota engines and generators, as well as offering Kubota generator service and Kubota engine and generator parts. These already reliable products come with the high levels of service you've come to expect from Wajax: support whenever and wherever you need it, an always-on parts fulfilment network of dealers, and unparalleled technical expertise. Wajax and Kubota are the team you need to get more done.
Outside Wajax's Kubota Network? Find your nearest Kubota dealer here.
---
Kubota + Wajax Offerings
KUBOTA ENGINES
High-performing with a low environmental impact, these engines are reliable and easy to maintain.
View Engine Selection Guide
Featured Models
Kubota 09 Series – V5009, V4309, S7509
Kubota WG Series (Spark Ignited) — Kubota WG 2503
V5009 and V4309 feature low fuel consumption and simple maintenance.
They also meet emission regulations in the US, Europe, and Japan.
WG2503 is a naturally aspirated engine with low vibrations that's exceptionally quiet.
---
---
---
---
KUBOTA GL SERIES DIESEL ENGINE GENERATORS
The Kubota Lowboy ii Series is compact, quiet, environmentally friendly and CSA certified.
Download Brochure
Featured Models
Kubota Lowboy II GL7000, Kubota Lowboy II GL11000
Kubota's Lowboy II generators are powered by Kubota's Super Mini series engines.
Compact design facilitated by directly coupling the engine crankshaft with the cooling fan.
Slower-speed fan, built-in large capacity muffler, longer air cleaner hose and inlet vent work together to lower noise levels.
---
---
GENUINE KUBOTA ENGINE PARTS + KUBOTA GENERATOR PARTS
Stay up and running no matter what with Wajax's Kubota parts fulfilment network.
Centralized approach means parts are delivered quickly and cost-effectively.
Parts orders are consolidated, avoiding multiple shipments.
Parts are shipped directly to you to reduce downtime.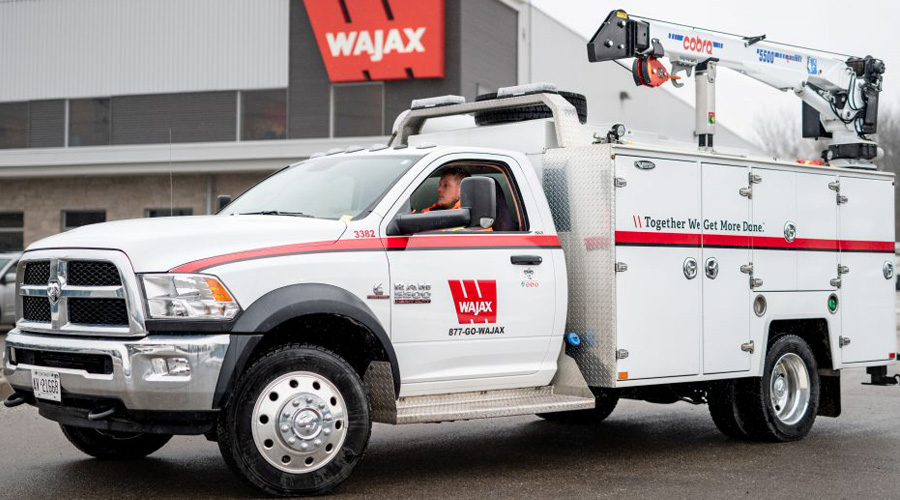 RELY ON WAJAX'S SERVICE
Handle any service issues and hit your objectives with custom solutions designed by Wajax.
Wajax's trained service technicians are available 24/7, 365 days a year.
Network of 4000+ suppliers and partners worldwide.
Diverse range of services and built-to-order solutions mean you'll get the perfect solve for your situation, rather than a one-size-fits-all guess.